Kontaktirajte nas
Email:
If you have any queries we have a list of Frequently Asked Questions that will tell you how to use our site, order from us, start an account and track the progress of your order.
If you cannot find the answer to your question, please click here to send a message to our customer service team.
We always try our best to answer all queries within 1 working day.
Telephone:
Call our Customer Service Team on 0161 813 1487 any time during the following hours (UK time):
Monday - Friday 8am to 8pm
Saturday - 9am to 4pm
Sunday 10am -2pm.
Calls will be charged at 5p per minute from a BT Landline (UK), costs from other service providers may vary.
Write:
Myprotein Customer Service Department
Meridian House,
Gadbrook Park,
Gadbrook Way,
Rudheath,
Northwich,
Cheshire,
United Kingdom,
CW9 7RA
Feel free to write to us at the office address above, but please note that this is not the address to return items to. If you need to return a product to us, please contact Customer Service who will advise you how to proceed.
Feedback:
We are always looking for ways to improve and would love to hear your opinions. Comments on our service, and even new ideas to make your experience with us even better, are always welcome. You can let us know what you think by emailing our Customer Service Team via your account.
Medicinal Products (MHRA)
Contact: MHRA 151 Buckingham Palace Road, London SW1W 9SZ
Email: info@mhra.gsi.gov.uk
Telephone: 020 3080 6000
Fax 020 3118 9803
Website: http://medicine-seller-register.mhra.gov.uk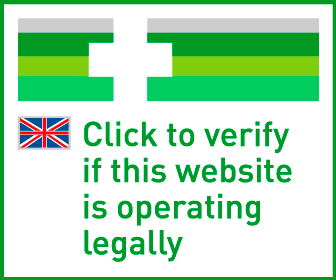 Useful Links
Interested in working at Myprotein?
Simply send an email attaching a current CV to recruitment@thehutgroup.com.
Vend and Trade Opportunities
If you would like to discuss working in partnership with myvitamins.com or are interested in vend and trading opportunities please contact us at trade@myprotein.com
- Once your application has been accepted and your account set up, you will be issued with a unique code to use for ordering your products at the agreed discounted rates.

- Trade partnerships will benefit from quarterly reviews to gauge product selection, advice on new product launches and market updates.

- All trade business is supplied on an ex works basis.
No1 online in the UK now offering Trade Partnerships

Formed in 2004, Myprotein has expanded at an incredible rate. Recently ranked 21st in the Sunday Times Fast-Track 100 list we are now the UK's No 1 online sports nutrition supplier and have recently launched in France, Italy, Germany, Eire and Spain.

Myprotein is now working in partnership with independent gyms, sports clubs, sports nutrition distributors, Independent retailers and health food wholesalers to bring proven products, service and revenue to a wider audience.

Partnership terms & process

We have devised our Trade partnership platform to be as simple as possible to implement, giving you more time to promote the products!

Myprotein.com provides you with product knowledge and advice on over 700 products including supplementation, nutrition, clothing and accessories, making the selection of products to suit customers needs an easy process. You'll also have the expertise of our Customer Services team and New Product department at your disposal to support you along the way.

Trade Partnership process

Exploratory meeting to discuss order values, supply needs and carry out due diligence checks
Once your application has been accepted and your account set up, you will be issued with a unique code to use for ordering your products at the agreed discounted rates.
Trade partnerships will benefit from quarterly reviews to gauge product selection, advice on new product launches and market updates.
All trade business is supplied on an ex works basis.
It's that simple. Contact us today to find out more about Myprotein Trade to benefit from working with the UK's No1 On line provider!

Trade Partnerships

Tel: 0161 813 1487
Overseas: 44 845 474 2359
E-mail: trade@myprotein.com